Meet Guan Yu: Chinese General, God, Giant (Statue)
I always knew that sculpture was a sensational art form, but I have never seen anything as incredible as this newly unveiled statue of Chinese historical figure, the deified Guan Yu. This gargantuan colossus stands 190 feet tall and weighs in at over 1,320 tons. So, if you thought modern Chinese architecture was little better than Stalinist flat-pack tower blocks, think again, because this statue is an engineering work of art, fit to rival some of the greatest feats in human history.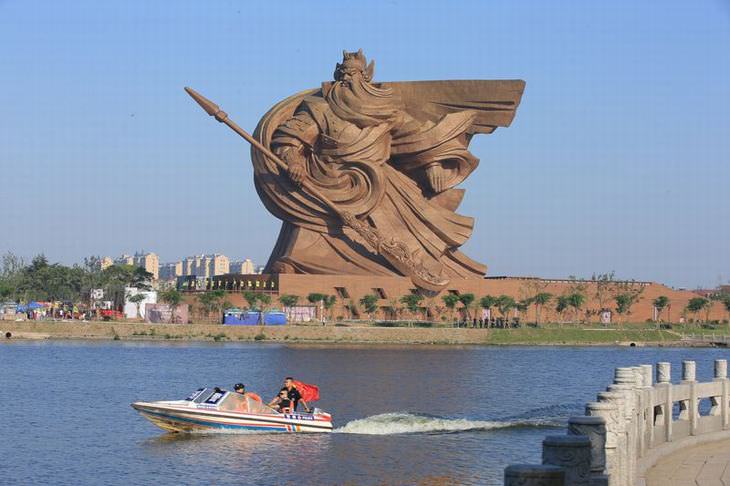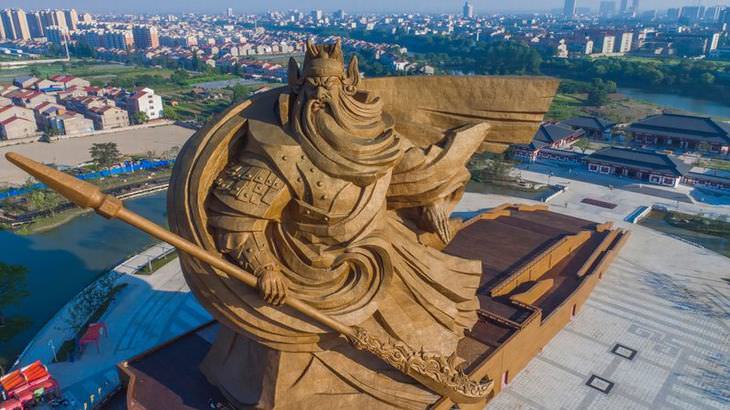 Guan Yu now stands - as a proud symbol of righteousness, uprightness, integrity and loyalty - in the city of Jingzhou, China. He is revered by many modern Chinese people, and is worshipped as part of both the Daoist and Buddhist religious systems. But back in the Third century A.D., Yu was a formidable general during the troublesome Three Kingdoms period of Chinese history, as one dynasty collapsed and another formed.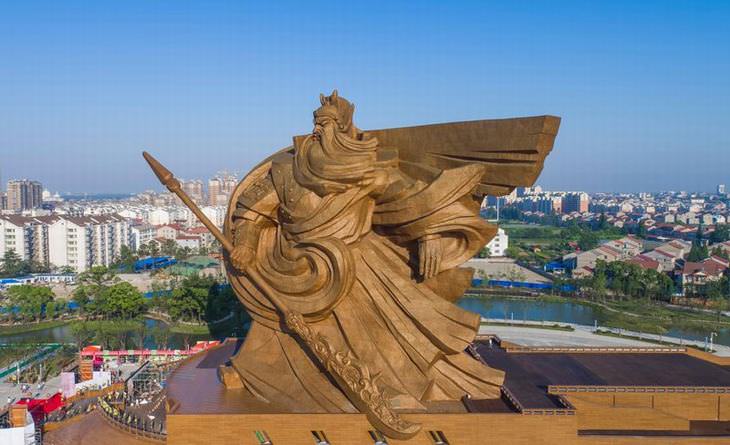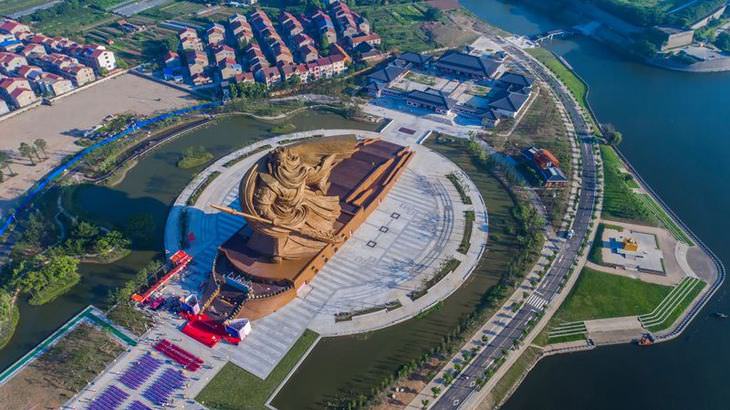 Today's gigantic Guan Yu tribute was designed by the man who created the mascots for Beijing's highly successful Olympics of 2008. Now designer Han Meilin has just put the finishing touches on a far more traditional symbol of Chinese culture, which was made with 4,000 strips of bronze.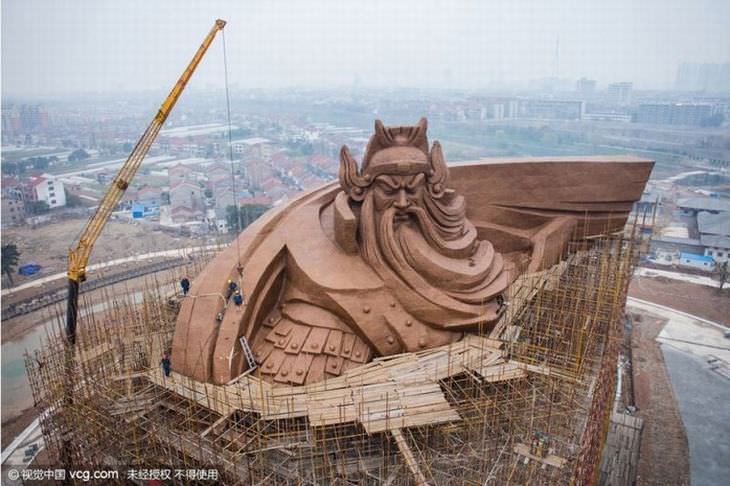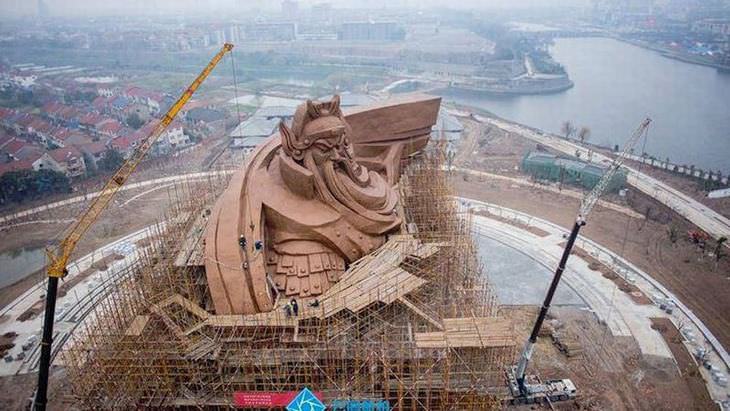 The giant Yu stands upon a 12-yard-high pedestal which resembles a traditional Chinese ship of war. At this site, as part of the structure, there is also a museum for visitors to learn more about the Oriental god.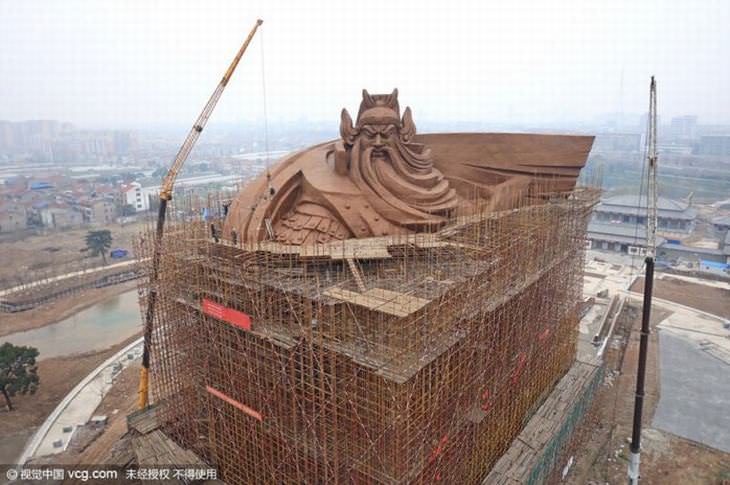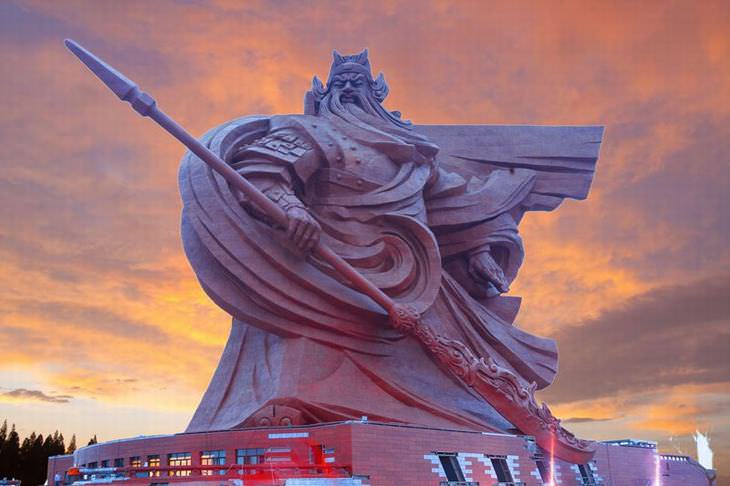 The god's military stance is made all the more menacing as he grips his green dragon crescent blade. Yet this threatening pose is seen as a kind of spiritual protection for the statue's worshipers. In a sense, he is a talisman for the Chinese, and also a warning to rival nations that China is ready to defend itself against anyone who wants to try and hurt it.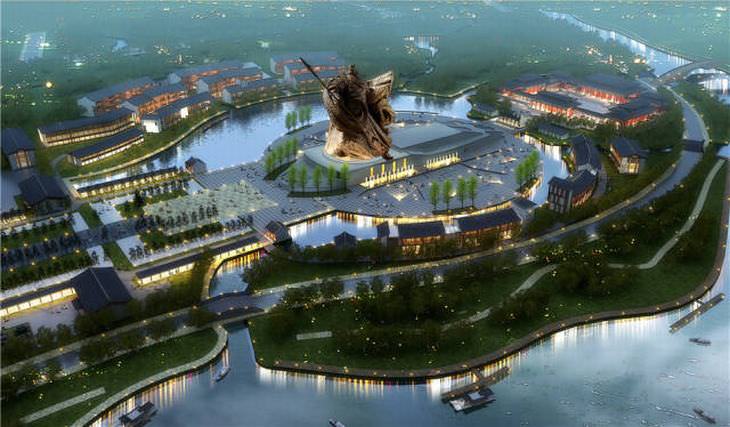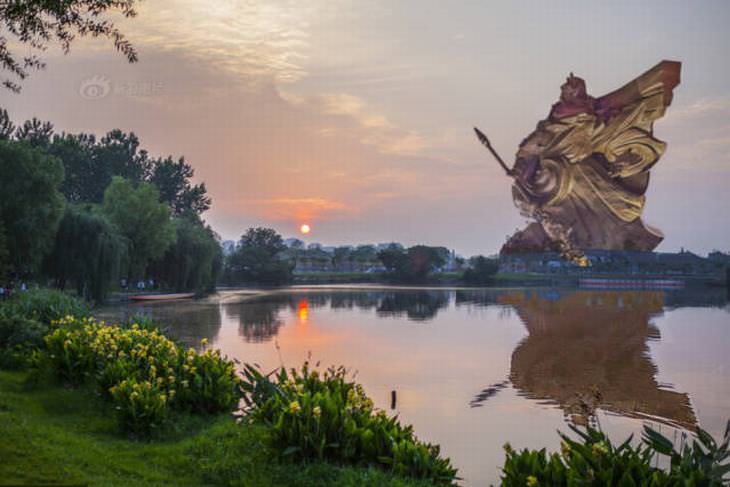 image sources:
1
;
2