South African Civil War Could Plunge Continent Into Chaos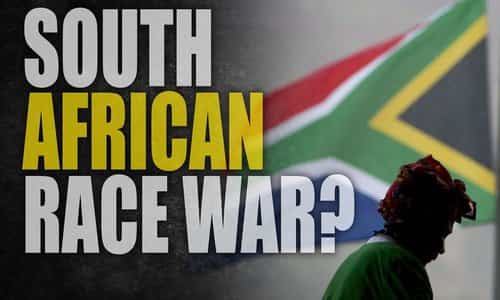 By PNW Staff
May 05, 2017
Share this article:
---
Once the most wealthy and developed nation on the continent, South Africa is quickly facing economic collapse and brimming with racial tensions that many fear could spill over into civil war.
Stoking the fears of race wars is South Africa's President Jacob Zuma who recently held a rally for 20,000 people in which he warned the white population that he was coming for their land.
"They are telling us that we will be breaking the law when we take the land -- but they broke the law first by stealing our land!"
Zuma had earlier informed the South African parliament that he planned to introduce a new law allowing land seizures to go ahead without compensation, saying all blacks should unite to "take back the land".
Mzwandile Masina, a prominent member of the ruling African National Congress (ANC), made his own incendiary contribution, warning that 'we will crush' anyone who stands 'in the way of nation building'.
Whites, who comprise four million out of a total South African population of 50 million, should expect that things will be 'very, very rough' for them, Masina warned. He told the crowd that while the white population is small in number, "we are many".
The ANC is currently training thousands of 'national rural youth service corps' at military bases. There are reports that volunteers on the two-year programmes have been promised land.
Zuma wants a "pre-colonial land audit of land use and occupation patterns" to help decide which lands need to be taken, and has said that "We need to accept the reality that those who are in parliament where laws are made, particularly the black parties, should unite because we need a two-thirds majority to effect changes in the constitution."
Zuma is calling for this radical action in response to the rise of a rival political party known as the Economic Freedom Fighters, who have long called for the confiscation of white owned lands.
Julius 'Ju Ju' Malema, a former ANC youth leader tipped as a future South African president, made a chilling speech recently in which he said: "We are not calling for the slaughter of white people -- at least for now". He has also proposed a plan which calls for the removal of all whites within five years.
Many South Africans have seen the writing on the wall for some time after Robert Mugabe in neighboring Zimbabwe began confiscating white farmers land and redistributing it, often with violence.
In a similar fashion to Zimbabwe, South Africa once a net exporter of food -- is now forced to rely on imports to feed the population.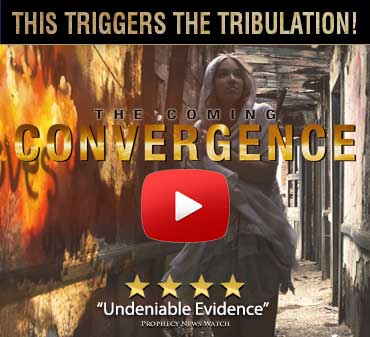 Crime is rampant -- with more than 50 murders a day, many sadistic and barbaric -- while South Africa is shamed by an appalling record on rape, with a woman sexually assaulted every 23 seconds.
Now, many have had enough. Black opposition leaders and a coalition called Save South Africa are staging protests, calling for Zuma to quit.
So deep is the crisis that Archbishop Desmond Tutu, the face of opposition to apartheid while Mandela was in jail, has joined anti-government protests, and described Zuma as 'disgraceful'.
'I am warning you that we will pray as we prayed for the downfall of the Apartheid Government,' the 85-year-old says. 'We will pray for the downfall of a government that misrepresents us.'
Some white South Africans are taking measures into their own hands and where once ANC guerrillas camped in the bush, plotting against white rulers, now it is white militias training at secret camps.
Sensing the deepening Crisis, South Africa recently witnessed the largest gathering of Christians in the nation's history when over one million believers gathered at a farm to hold a national prayer service themed "It's Time."
The gathering was led by popular evangelist Angus Buchan, author of the book "Faith Like Potatoes," who called on Christians to come together and pray for their country amid the spiritual and socio-political challenges it is facing.
"History is in the making today," Buchan addressed the crowd. "This meeting is not about black or white, males or females, young or old. But this meeting is all about good and evil," he pointed out.
Buchan exhorted the believers to ask God to bring justice, peace and hope to South Africa, saying they can achieve all these through prayers and that the country needs a "Jesus change," not a "political change", emphasizing that only God can heal the country.
Prophecy News Watch has thousands of subscribers in South Africa, both black and white. We ask our fellow subscribers to pray for this nation, that forgiveness and peace will rule the day.