Global Currency Bulletin
with CNBC regulars Kathy Lien and Boris Schlossberg
— Celebrating an 81% win rate in 2015 —
Dear Subscriber,
CNBC regular Kathy Lien
At a time like this, every stock you own is a time bomb in your portfolio:
With the world cracking up, every share you own could wipe out up to half of your wealth — or more — in the twinkling of an eye.
And it is absolutely indispensable if you're looking for a way that could help you grow your wealth — dramatically — even as stocks continue to plunge.
That's critical: Because when you awoke this morning, you did so smack-dab in the middle of a massive bear market. The MSCI World All-Country Index has now plunged 20%, making it official.
Worse ...

The average stock in the developed world is down 23% in a year.

Here in the U.S., the S&P 500 is down about 13% since July of last year. The Nasdaq is down 18%.

Individual sectors are faring even worse: Financial stocks are down 24%. Materials stocks are down 28%. And energy stocks are down a staggering 40%.
Meanwhile, millions of investors here in the United States are glued to their TVs, watching each day's action with a sense of dread ...
FREE REPORT

reveals how you could turn $10,000 into as much as $170,000 even as stocks plunge:
... Praying that the "inevitable" losses ahead will be shallow and short-lived.
Their prayers will probably not be answered for at least four important reasons:
REASON #1:
The toxic brew of a strong U.S. dollar and weakening China is still killing demand for US exports.
REASON #2:
Japan's economy is a basket case. Bond yields are now BELOW zero. Stocks are in freefall. Many now say the nation is in danger of defaulting on its massive one-quadrillion yen debt.
REASON #3:
The refugee invasion, slowing economy and new debt nightmares in Greece and elsewhere are causing the specter of a massive, messy breakup of the European Union to grow ever-larger on the horizon.
REASON #4: Here in the U.S., stocks have plunged almost non-stop since the Fed raised rates in December.
Little wonder, legendary investor Jim Rogers — the man who made fortunes when stocks plunged in 2000 and in 2008 — recently told his readers, "The market knows it's over. We're all going to suffer."
We beg to differ …
Don't get me wrong; my partner Boris and I have the highest regard for Mr. Rogers. And while we agree that stock investors are likely to suffer painful losses in 2016 and beyond, we beg to differ on one, not-so-small point:
Not EVERYBODY will suffer. In fact, currency investors are positioned to make an absolute killing as this crisis unfolds.

You see, unlike stock markets, the currency investment markets never crash.
No matter what's going on in the world, currencies will always rise and fall against each other, giving you the opportunity to make money.
What's more, currencies move independently of stock markets. Even if every stock market on the planet fell to zero, you could still build a fortune in currencies.
And when I say "a fortune," I mean that there are currency investments right now with the potential to make you up to 17 times richer; enough to turn a $10,000 grubstake into as much as $170,000.
And the thing is, you can use investment vehicles that fit your objectives and risk tolerance like a glove: Currency ETFs, options on currency ETFs and in the spot Forex market.
To help you build wealth with currencies, my partner Boris Schlossberg and I just published a special intelligence report you should read right away.
In this eye-opening report, we reveal ...
Why currencies could make you richer even while stock investors lose everything ...
Four proprietary secrets that help us WIN 81% of our trades ...


How to go for pre-commission profits of up to 2,043% — enough to turn every $10,000 you invest into more than $200,000 ...

And much more.
You do NOT have to sit still as the market robs you blind.
Happy Trading!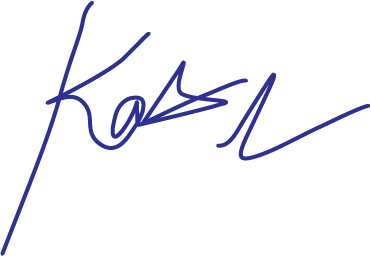 Kathy Lien
Weiss Research