Subject:
Stop the insanity!
Dear Subscriber,
China is still crashing. The dollar is still soaring. Interest rates are still rising. Europe is still cracking up. Oil has resumed its decline. Terrorism is still threatening to shut down markets and entire economies without a moment's notice.
Nothing has changed — but for some crazy reason, stock market bulls began buying last Thursday, giving us a short respite from plunging stock prices.
Now, after luring untold numbers of naive investors back into the market, their 3-day dead-cat bounce is history. The global stock market crack-up is resuming today. Chinese and European stocks are falling again.
Blood is, in fact, running in the streets: China's stock market now sits at a 13-month low. France's CAC index is down 18% and Germany's DAX has lost 21% of its value since April. Our own S&P 500 is down 11% since July.
Nevertheless, if the markets seem somewhat subdued for the moment — especially compared to the heart-in-your-throat roller-coaster ride we saw in the first few weeks of the year — it's because all eyes are on today's release of the Fed's policy statement.
And here again; insanity rules ...
Stock and bond bulls are desperately hoping the economic news is so bad — that the dollar is too strong or inflation is still too low — that the Fed will do an about-face and begin loosening again.
Put simply, the U.S. economy and stock market are acting like heroin addicts suffering the first pangs of withdrawal.
The one difference: America is hooked on free money; zero percent interest rates and the adrenalin shock that trillions of newly printed dollars give the economy.
So in the crazy upside-down world that stock and bond bulls occupy, bad news is good news: It means the Fed could ride to our rescue and unleash QE-4; reigniting the economy and markets.
But the REAL good news is, you no longer
need
to entrust your hard-earned money to an increasingly risky stock market, then pray it won't crash again.
With currencies, you can
confidently go for huge profits
even when stocks have you scared silly
Currencies trade in an
independent
market that is not driven by stocks or bonds — that could make you richer even if every equity market on the planet suddenly crashed and burned.
The currency market is the largest and most liquid investment market on the planet with more than $5 trillion changing hands daily. In fact, the world's richest bankers, brokers and investors — like George Soros and Warren Buffett — use currencies to grow richer every day.
And for good reason: With currency ETFs, options on ETFs and Forex investments, you can quite literally USE this new insanity to go for pre-commission profits of up to 1,625% and more.
Currencies are, quite literally the ULTIMATE wealth-building tool for a world gone mad.


And now, it's time for YOU to start going for the huge profits available in the currency markets!
That's why we're going to spend next week giving you our three most surprising forecasts for 2016 — and our three favorite currency trades to make in February!
Weiss Research presents
"3 Shocking Forecasts for 2016"
Monday, Wednesday and Friday
February 1, 3 and 5, 2016
with Boris Schlossberg
and Kathy Lien
Beginning next Monday, Boris Schlossberg and I will give you the forecasts and the trades with the potential to make you much, much richer in the year ahead:
On Monday, February 1, Weiss Senior Analyst LARRY EDELSON will host as we reveal "The Tiny Economy that will Make Smart Investors RICH!"
We will name the small economy — and currency — most likely to generate potential gains of up to 1,587% in 2016 ...
On Wednesday, February 3, Weiss Senior Analyst MIKE LARSON will host as we tear the wraps off of "The Great Economic Apocalypse of 2016:"
We will also name the currency investments we see generating potential gains of up to 1,401% as this crisis unfolds, and ...
And on Friday, February 5, Weiss Director of Research MIKE BURNICK will host as we unveil "The North American Economy That's DOOMED in 2016:"
Plus, we'll name the currency investments that have the power to make you 1,625% richer as this shocker explodes into the headlines in 2016.
There is no charge for these briefings. They are free to you as a service of Weiss Research, no strings attached.
All we ask is that you let us know you're coming so we can make sure we have the bandwidth to accommodate everyone.
When you do so, three things will happen:
1) You will instantly be taken to a page confirming your registration ...

2) In the next minute or so, you will receive an email with your instructions for attending, and ...


3) We will send you reminders each day next week to make sure you won't miss a single forecast or recommendation.
There is an enormous amount of money to be made in these trades.
With profit potential of 1,587%, Monday's trade
alone
has the power to turn every $10,000 you invest into nearly $170,000.
Happy Trading!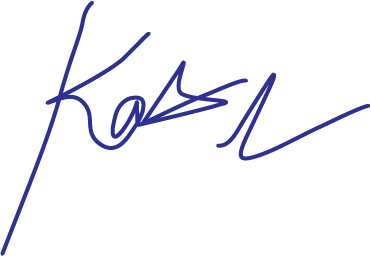 Kathy Lien
Weiss Research